| | | |
| --- | --- | --- |
| | | |
Home / Intro / Campaign / Lyrics and Covers / Fanzines / Singles / Live CDs / Animations / Videos / FAQ / Interviews / Guitar Chords / Book / Articles / Photos / Screen Savers / Links / Internet Resources / Trades / Special Sale / News / Sitemap

John Birch, creator of the website The Prefab Sprout Village, wrote the only book about the Sprouts: Myths, Melodies & Metaphysics: Paddy McAloon's Prefab Sprout of 122 pages.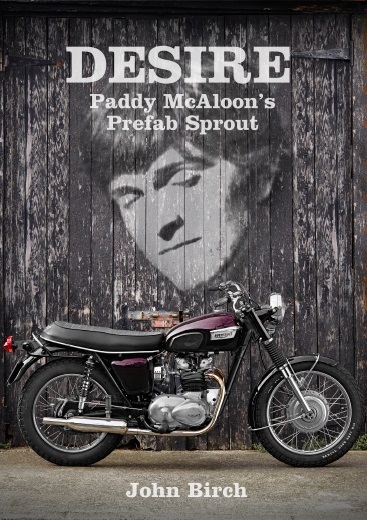 Until now!

He is releasing a series of 3 books between this year and the next one.
The first book: "DESIRE: Paddy McAloon's Prefab Sprout" is available for pre-order now at Paddy McAloon's Website.
This is a limited edition of 250 books, so hurry up!
This book will be published by Indigenous Press in August 2014 as a hardback edition while a paperback edition will be released in Spring 2015.

The second book "DESIRE: The Scrapbook... Sprout Takes" will contain images, articles, and memorabilia that was not contained in the DESIRE book.
Over 200 pages of unpublished appendices, interviews and visual memorabilia. Available in 2015

The third book "DESIRE: The Interviews" will feature over 200 pages of unpublished interviews. Also due to be relesed in 2015.
And as part of the "Paddy Day Out" event there will be a Book Launch on Saturday, August 16, 2014 at the Black Swan, Newcastle Arts Center.