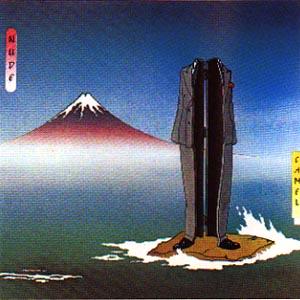 CAMEL - NUDE (1981)
Andrew Latimer - Guitarra, voces, flauta, koto, teclados
Andy Ward - Batería, percusión
Colin Bass - Bajo, voces
Mel Collins - Flauta, saxofón
Duncan Mackay - Teclados
Jan Schelhaas - Piano
Chris Green - Cello, gasper green, percusión
Herbie Flowers - Tuba
Lista de Temas
:
City Life
Nude (Instrumental)
Drafted
Docks (Instrumental)
Beached (Instrumental)
Landscapes (Instrumental)
Changing Places (Instrumental)
Pomp & Circumstance (Instrumental)
Please Come Home
Reflections (Instrumental)
Captured (Instrumental)
The Homecoming (Instrumental)
Lies
The Last Farewell:
The Birthday Cake (Instrumental)
Nude's Return (Instrumental)


Wake-up,
Wake-up, wake-up
Signs tell the time
you're wasting.

Wake up
wake-up, wake-up
Life you will find
is changing.

O the city life,
endless confusion.
Hanging on too tight,
to this illusion...

I'm not what I appear to be.
I couldn't take the honesty,
It seemed to be...
too easy for reality.

O the city life,
what have I come to?
Faces in the night,
friendly to fool you.

I always try to justify,
the way I am and wonder why
I couldn't be...
the same to you I am to me.



In reply to your request,
please find...
I hereby protest.
To the ways and means you use
you know...
I cannot refuse.

So I'll take this vow
of Loyalty.
Fight for the right,
You have said,
To be free.

When this time has run its course,
I must...
Live without remorse.
For the deeds I'm bound to do,
I know...
it's all the same to you.

But I won't forget
the memory...
Taking a life,
for a life...
to be free.



We've been writing letters each day
hoping that you'll come home.
And we're wondering if you're okay.
As you're not on the phone.

Face the facts now
Take a chance.
Come on back now.
Fast.

Please come home,
Please come home.
Everyone cares for you.
Please come home,
Please come home.
Everyone cares for you,
Everyone.

We've been writing letters each day.
Hoping,
that you'll...
come home.



Tell me no lies,
has peace arrived...
Or, is this some kind of joke?

What a surprise,
you don't realise...
There's some things you don't own.

Can you disguise,
can you simplify...
This change you put me through?

Can you revive,
and will I survive...
This life you've brought me to?